Bastian Elementary
Bastian Elementary is located in the rapidly growing city of Herriman, UT with the beautiful Oquirrh Mountains in the background.  We believe in making a difference every day by teaching students academic content and social/emotional skills that will develop self confidence, worth and a love of learning to foster independence.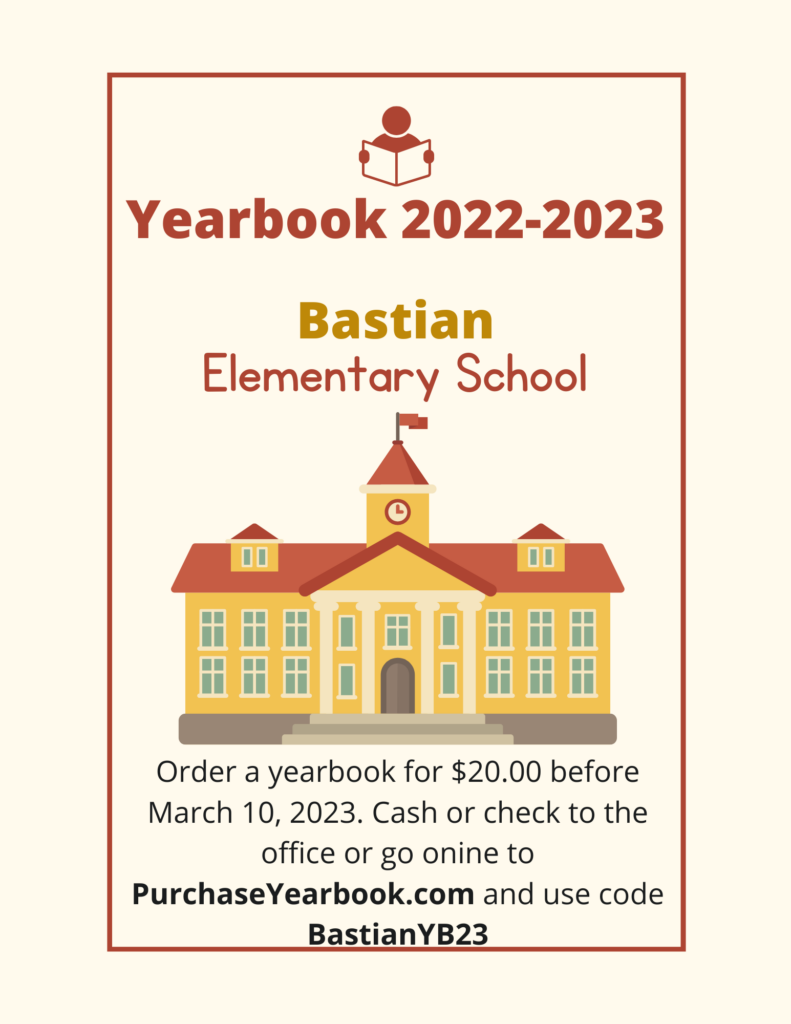 (Order a school yearbook for $20.00 before March 10, 2023)
---
                                                      Kindergarten Registration Information 
It is important that we obtain an accurate list of all children qualifying for Kindergarten at Bastian Elementary for the 2023-24 school year. If you have a child that will be five years of age on or before September 1, 2023, the child qualifies for next year's kindergarten program.  State law requires that all school districts in Utah abide by the same September 1st entrance cut-off date. You will be required, before enrollment in the fall of 2023, to bring the child's immunization record, a certified birth certificate (not a photocopy) and proof of residency. 
If you know of a neighbor who has a qualifying kindergarten child, please share this information with them.
We currently have two ways to register incoming students. One method is to register online, you will still need to physically bring in the needed documentation or you can come into our office. We will have more information regarding Kindergarten Orientation shortly.  Kindergarten appointments are made for the first week of school, with the official first day of school for Kindergartners being August 30, 2023.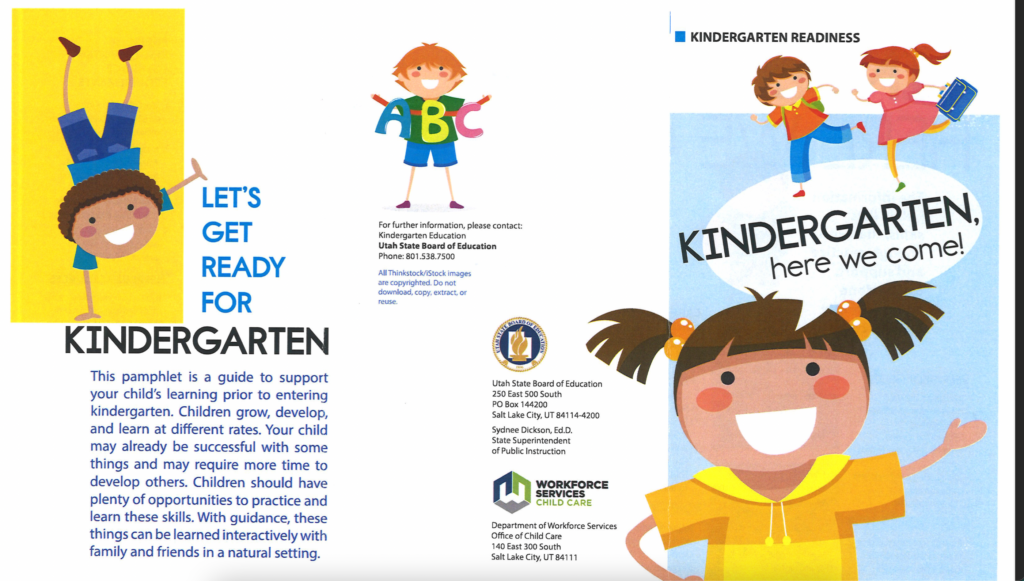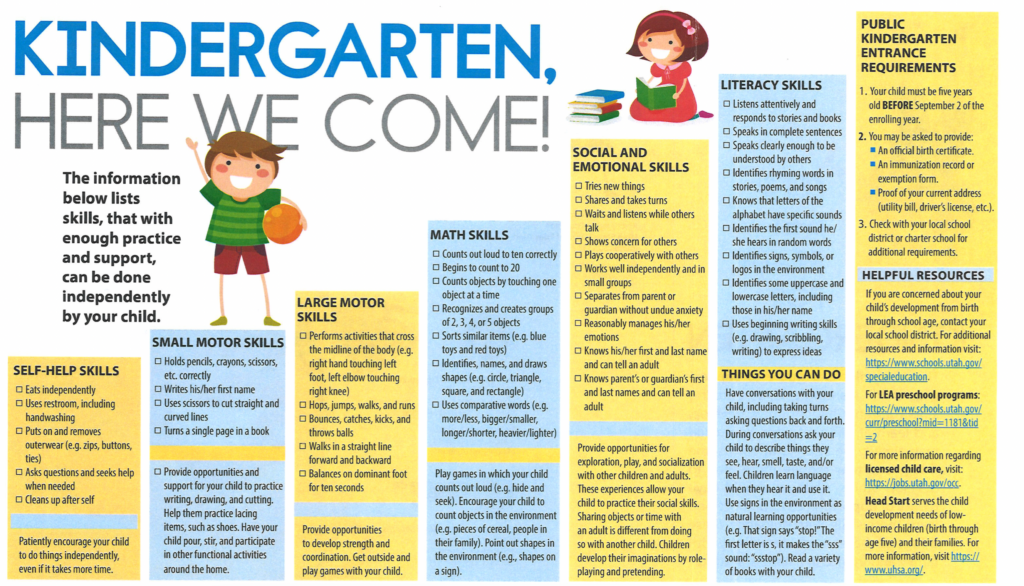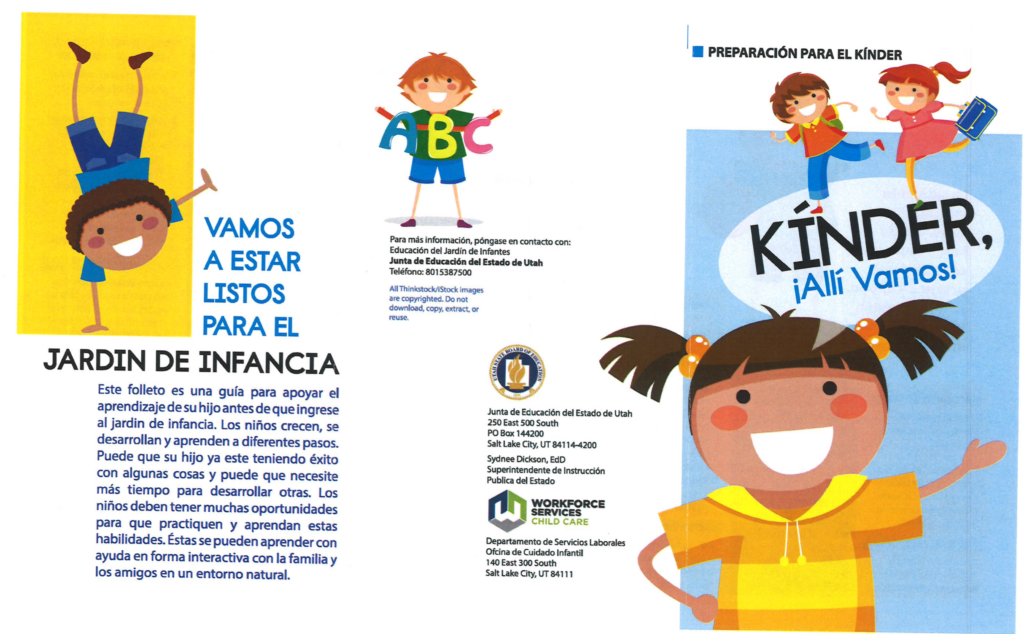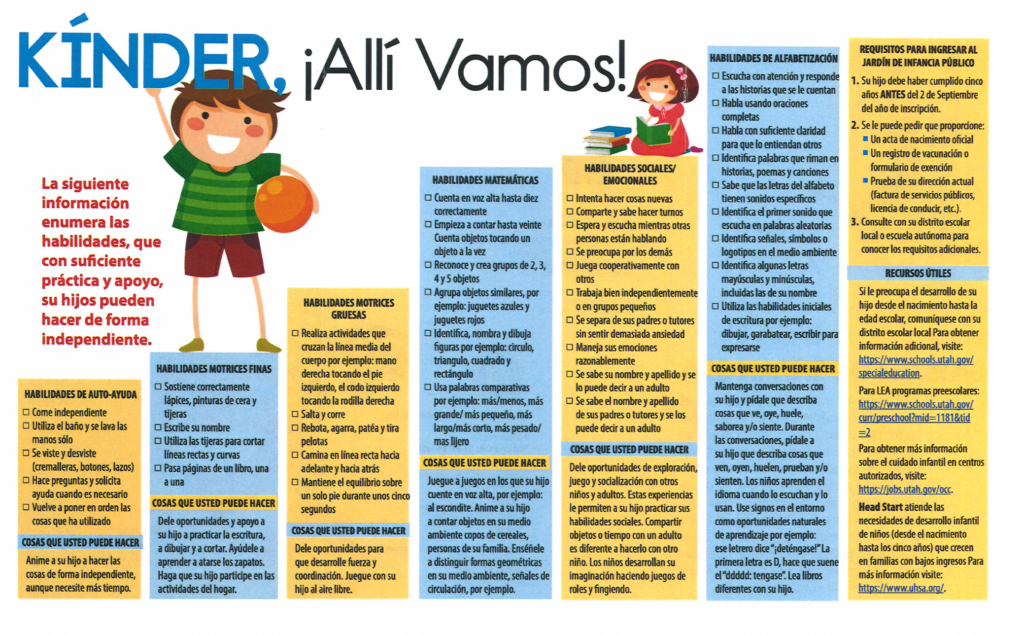 ---
Welcome to the 2022-23 School Year!
Student Registration Updates in Skyward Family

- Please login to your

Skyward Family Access

and update the following information so you are ready to begin the year.  This process is done every year, it is not New Student Registration. 

Update Emergency Contact information and phone numbers

Update your contact information - phone numbers and email addresses

Please be sure to check your communication preferences to include both email and text messages.  We will communicate weekly updates by email, and use text messaging for quick communication. We hardly had any parents opt in for text messaging and it's much easier to use than the call system.  

Update student health information 
---
Preschool Registration - Open Now
Where: https://jcdc.jordandistrict.org/
If your child turns 5 on or before September 1, 2022 they can not enroll in Preschool.
 $40 non-refundable registration fee
Tuition will be $100 per month
New students will need to provide:

Birth Certificate
Current Immunization Records or Exemption Form
Proof or address
Photo ID
---
The Utah State Board of Education may grant an educator one of the following education licenses:
Professional Educator License – a license issued to an individual who has demonstrated all of the State established competencies to be an educator.
Associate Educator License – a license issued to an individual who has met a minimum set of educator requirements and is completing all professional educator requirements to receive a Professional Educator License.
Local Education Agency (LEA)-specific Educator License – a license issued to an individual, approved by the local Board of Education, who has met locally defined competencies to be an educator.
An LEA-specific license area or endorsement may include:
Out of State and Internationally licensed educators completing Utah licensing requirements.
Educators waiting for university license recommendations.
Educators with expired Utah licenses.
Educators working towards an Associate license area/endorsement.
Career and Technical Education educators completing skills testing.
Educators waiting to begin a university licensure program.
Schools may employ individuals holding LEA-specific Educator Licenses, as well as Professional and Associate Educator Licenses, as outlined below based on the employee's FTE:
| | | | | |
| --- | --- | --- | --- | --- |
| Location | Type | Associate | LEA Specific | Professional |
| Bastian Elementary | Elementary | 2.4% | 0.0% | 97.6% |